This is the place that my day-to-day thoughts and other small nuggets of banality are recorded - the bigger stuff e.g. "On Tour" has its own section accessible via the home page.
If you have a friend of bobspace account you can respond to these posts amongst other benefits, including access to more content.
Following the purchase of a music streamer to compliment my, now "classic", stereo hifi, for the last year or so I have been using the Tidal music streaming service.
All the usual advantages of such a service but with a minimum of CD-quality sound and a rapidly increasing amount of content available at 96Khz 24bit resolution - as a great conductor once said, "all else is gaslight".
However, there have been a couple of unintended consequences.
As a comparison, I have listened to my old vinyl which has reminded me that the album format is still the most satisfying way to listen to music, but that singles are a pain to listen to; three or four minutes and then all the faff of changing to another single, then another...
Despite what I've said above and as for many old duffers, actually having a record in my hand is much more of an experience than simply streaming, an activity that in comparison involves no physical intervention nor the attendant reverence and care.
So, I have been treating myself to playing quite a number of 33s, all good, but what about the 45s?
In the midst of my nostalgic reverie, the solution quickly crystalised - mixtapes - the physical incarnation of the playlist!
Accordingly, I have purchased a secondhand cassette desk, but before delving into that particular adventure, I shall rewind, set the counter to 000 and play through my life in tape recorders.
One - ITT SL60 - 1972
The idea of being able to record had appealed to me for some time and so I went into overdrive with what we might now call "project cassette recorder".
Details spared, this is what I ended up with - and I remember my first recording, the Star Trek theme tune, recorded through the built-in mike from our monochrome set.
Similar standards of recording engineering, largely targetted at TOTP, saw me through the next few years, before taking the quantum leap forward of connecting to our new Grundig radion via a 5-pin DIN lead!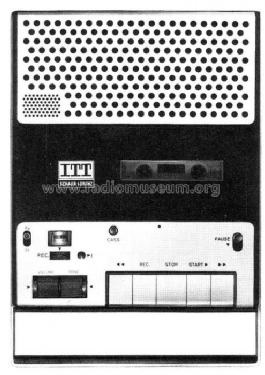 Two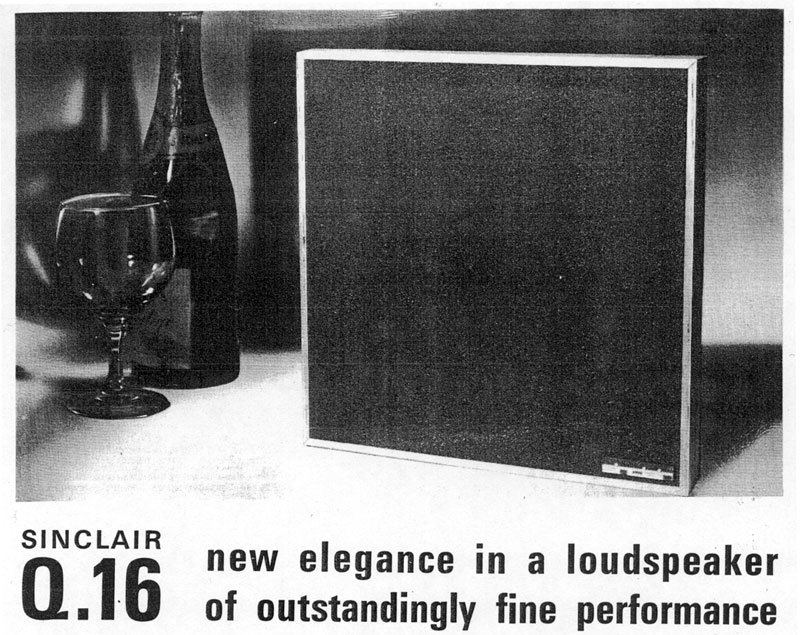 Three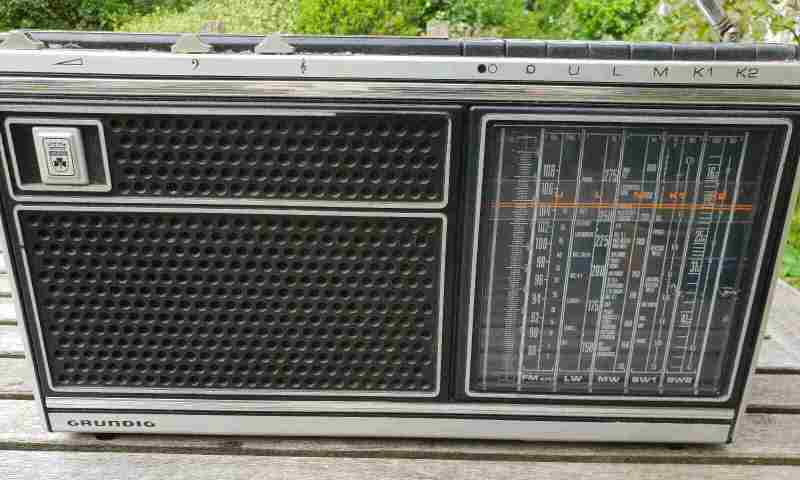 Four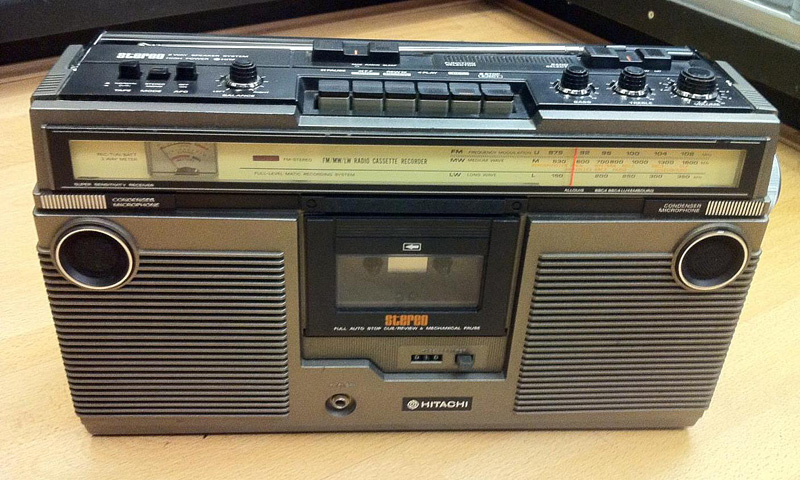 Five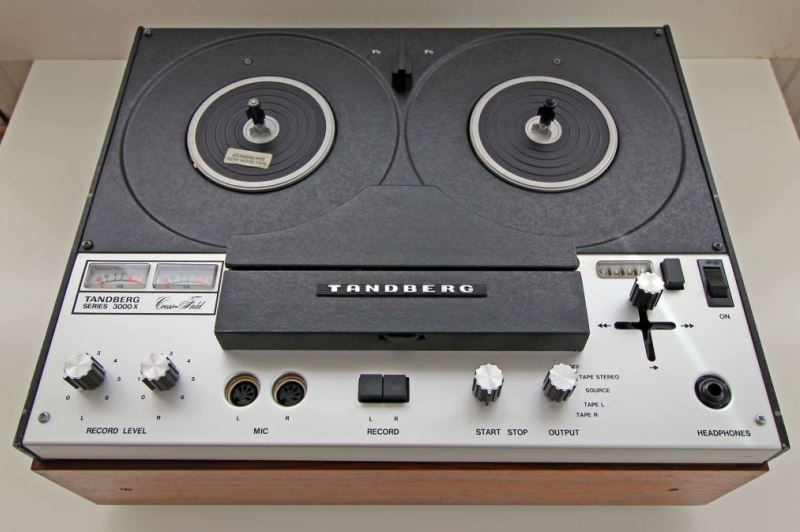 Six
Seven - Going Mobile
As an aside - the Walkman/cassette was the only true practical portable music format of the era, however truly portable players, and I'm not talking about a Dansette here, did still exist for vinyl
Eight

Eight
Nine
Ten
Eleven

Twelve
Thirteen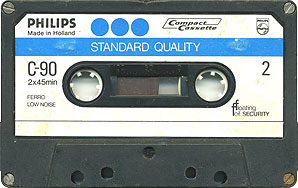 Blah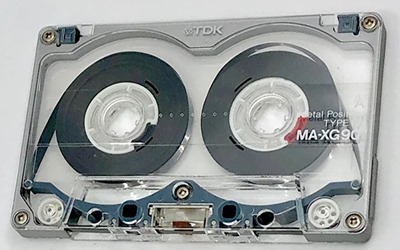 John Lennon said of Elvis that he didn't die in 1977, he "really died the day he joined the army", and as far as one-line generalisations go it was unfortunate in its accuracy.
Elvis was not a great musician and he never wrote a song and he didn't single-handedly invent rock'n'roll, but he was the first amongst a few young men who drew upon the existing musical stock of America and sang it anew, with energy, from the heart and without restraint.
Indeed, if it were not for Elvis it would be hard to imagine rock'n'roll having the impact it did, he was the one who turned up at Sun studios and asked to sing, the sound was his and is now ours.
If it were not for Elvis would we care about anything John Lennon ever said?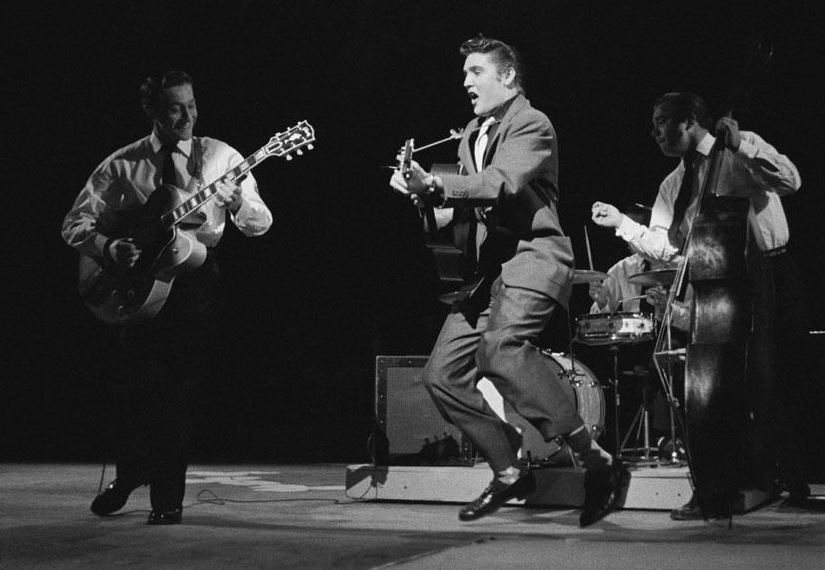 And all of this took place from 1954 until he entered national service in 1958 when he left us with a catalogue of recordings marking the departure of the train from the platform built by C&W, hill-billy, the Ink-Spots, gospel, Frank Sinatra and many others.
Even in some of his early films, exploitative though they were, there was still something new, who else could have sung Jailhouse rock?
But when he returned from the army, rock'n'roll and all its excitement and adventure had finally been chewed up by an uncomprehending corporate America and spat out as another glossy product, the broken mould had been remade and Elvis just had to fit, the Colonel made sure he did.
Farewell.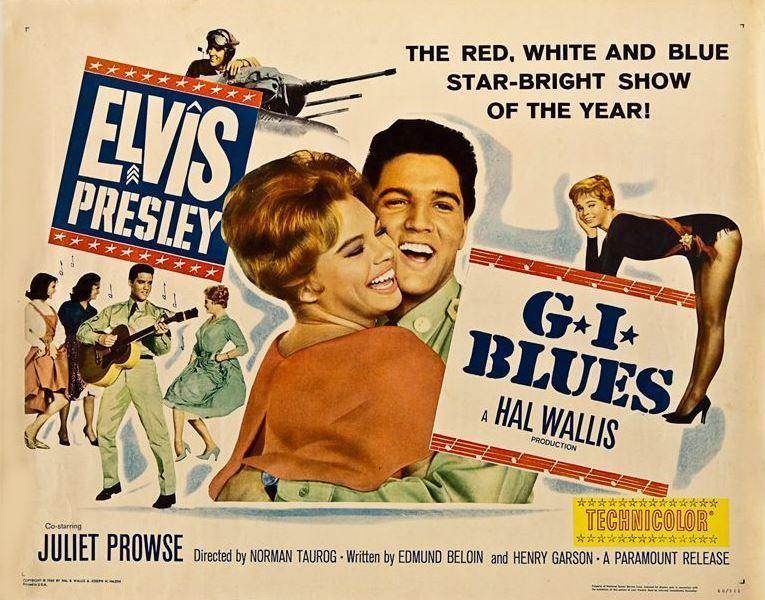 If you're curious or want to share a bit of my love for Elvis '54 -Army try the following edit of an ILR broadcast from 1985 presented by Pete Townsend.
Shorn of its Radio Forth adverts for "Lewis Upholstery's One and Only Once a Year sale" amongst others, it tells a listenable version of '54 -' 58 - just do the man justice and concentrate on the music.
Click the label and save the zipped set of .MP4s - give it time, 80MB.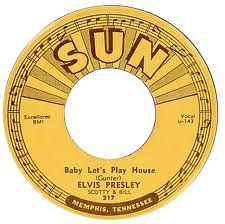 Some other places to look if you want to understand Elvis and to some extent America during 1954 - '58.
Peter Guralnick's Biography of these years
The Sun Sessions and Louisiana Hayride - you really are listening to the birth of r'n'r and it is beautiful.
Ed Sullivan and Milton Berle performances, priceless.
Google and Youtube as ever fill in the gaps, happy hunting
As I write it would appear that Alexander Boris de Pfeffel Johnson is the odds-on favourite to be this nation's next Prime Minister.
There is a considerable amount I could say about him, which speaks ill of him as a politician and hence those who would vote for him but, on this occasion, I have decided to let him do it himself.
Two links follow with Eddie Mair, Britain's best but smuggest interviewer, asking Boris to provide answers to some questions.
I'll warn you - this is excruciating stuff.
A further update - following BJ's shouty Friday Evening, I have to admit I had a heartwarming smirk over the whole episode, especially as the Tory press chose to splash a Guardian headline over their front pages.
To quote from The Guardian,
Symonds is heard saying Johnson had ruined a sofa with red wine: "You just don't care for anything because you're spoilt. You have no care for money or anything."
This apparently chimes with what one of his schoolmasters thought,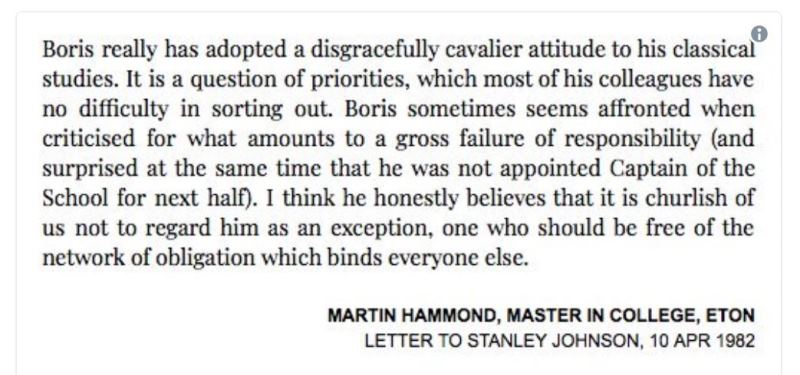 And from my point of view that is what really bothers me about Boris - is that he just doesn't care, he is prodigiously lazy and slapdash at best, at worst a self-serving proven liar.
In many interviews (viz above and the recent Conservative "leadership" hustings in Birmingham) he ducks answering the questions asked by brushing them aside and saying I would rather talk about something else.
As someone who pays his salary - I would like to see some accountability.
And finally (for today) what Boris said about the last time there was a change of Labour leader whilst in office,
"It's the arrogance. It's the contempt. That's what gets me. It's Gordon Brown's apparent belief that he can just trample on the democratic will of the British people. It's at moments like this that I think the political world has gone mad, and I am alone in detecting the gigantic fraud."
And with another tanker-load of cloying Grade-AAA wind-bagging,
"They voted for Anthony Charles Lynton Blair to serve as their leader. They were at no stage invited to vote on whether Gordon Brown should be PM… They voted for Tony, and yet they now get Gordon, and a transition about as democratically proper as the transition from Claudius to Nero. It is a scandal. Why are we all conniving in this stitch-up? This is nothing less than a palace coup… with North Korean servility, the Labour Party has handed power over to the brooding Scottish power-maniac."
Boris was asked about the GB comment on LBC, I have just seen this - from either yesterday or today and didn't provide an answer.
Still more regarding Boris and his ability to say one thing and do something completely different - apart from looking after himself.
https://eu-rope.ideasoneurope.eu/2018/02/14/boris-johnson-remember-what-he-said/
Boris as we all know, however, can write a good rabble-rousing speech or Telegraph column - take a look at Boris's income from his activities for example in 2018-19,
From 11 July 2018 until 10 July 2019, articles for the Telegraph Media Group Ltd, 111 Buckingham Palace Road, London SW1W 0DT, for which I expect to receive £22,916.66 a month. Hours: 10 hrs a month. First payment received on 13 August 2018.
...or perhaps...
2 November 2018, received £94,507.85 from GoldenTree Asset Management, 300 Park Avenue, 21st Floor, New York, NY 10022 via Chartwell Speakers, 14 Gray's Inn Road, London WC1X 8HN, for a speaking engagement on 8 November 2018. Travel and accommodation also provided. Hours: 2 hrs. (Registered 09 November 2018).
One would have thought the people at GoldenTree Asset Management would have something better to do with 2 hours and £94,000+, in many industries you would expect more than 2 hours of waffle, indeed you would be investigated for having taken a bung.
or a small sample of political donations,
Amount of donation, or nature and value if donation in kind: £50,000 for office and staffing costs
Date accepted: 1 October 2018
Amount of donation: £3,000 for office and staffing costs.
Date accepted: 21 December 2018
Amount of donation, or nature and value if donation in kind: £10,000
Date accepted: 15 January 2019
Amount of donation or nature and value if donation in kind: £20,000
Date accepted: 15 January 2019
If you can't be bothered to add them all up they come close to £500,000.
Why we, as a nation, tolerate politicians - especially the like of Boris or say Tony Blair - that are supposedly "serving" us simply to gain publicity and additional income for their own benefit is beyond me.
The above has been sourced from parliamentary disclosures via https://www.theyworkforyou.com/mp/10999/boris_johnson/uxbridge_and_south_ruislip
Fabulous dahling!
bobspace the only place to be!
Text for Resp 01
Text for Resp 02
Respond here... Second Time around
And a final little flourish - why not, I'll knock myself out

Nice!
What a lovely day for it
Snowdonia here we come - the Devils in Skirts!
Just a bit of test text here, enough to span the width of the boblog page and a little bit more.
Just a bit of test text here, enough to span the width of the boblog page and a little bit more.
By this stage, things were really going down hill!
No, I think they were just as poor as ever.
This is me!
Actually Lady Ruff-Diamond.
another trivial response!
In the deserts of Sudan
And the gardens of Japan
From Milan to Yucatan
Every woman, every man
Hit me with your rhythm stick.
Hit me! Hit me!
Je t'adore, ich liebe dich,
Hit me! hit me! hit me!
Hit me with your rhythm stick.
Hit me slowly, hit me quick.
Hit me! Hit me! Hit me!
In the wilds of Borneo
And the vineyards of Bordeaux
Eskimo, Arapaho
Move their body to and fro.
Hit me with your rhythm stick.
Hit me! Hit me!
Das ist gut! C'est fantastique!
Hit me! hit me! hit me!
Hit me with your rhythm stick.
It's nice to be a lunatic.
Hit me! Hit me! Hit me!
Hit me! Hit me! Hit me!
In the dock of Tiger Bay
On the road to Mandalay
From Bombay to Santa Fe
Over hills and far away
Hit me…